The best bean we have found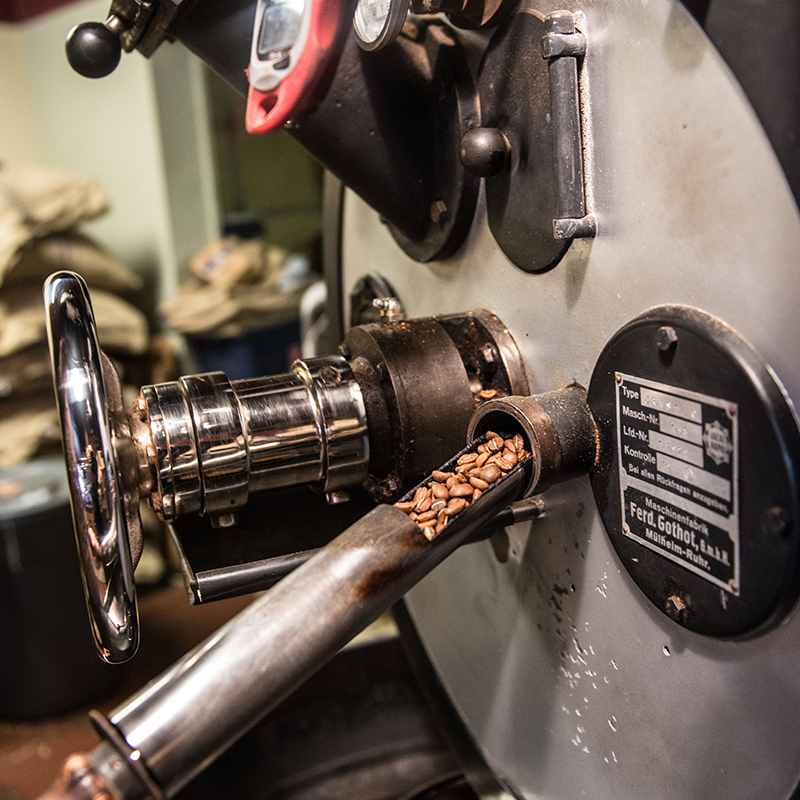 43rd and Phinney, Fremont Neighborhood of Seattle
Eric begins roasting even earlier than I start catering. EARLY. That's because he is roasting 600 pounds of coffee today in their vintage cast-iron roaster. Eric, along with Chris have roasted every one of our batches since 2010 when the owner, Ed Leebrick, gave me 10 pounds of beans for an event I was catering at his daughters school. We never went back to another bean even after trying many contenders.
"Oh you serve Lighthouse!" is a common delighted exclamation I hear at catered events. I've heard that in every county and of course....Seattle. My point is that they have a stellar reputation for consistently roasting and serving delicious, smooth coffee.
Located in the Fremont neighborhood at 43rd and Phinney, follow your nose to that warm, bread like smell of the first crack of espresso beans taking shape. They have been a neighborhood hangout since it was founded by Ed Leebrick many years ago.
We love the relationship we have with Lighthouse and working with them to serve you the best bean we can find.
Brewin' Around Coffee Co. uses the | espresso blend | that Lighthouse offers for all catered events.
You can obtain this either from ordering through their website or visiting the coffee shop and seeing the roasting for yourself.
The blend is "Thick and rich with hints of berry, chocolate and spice, Lighthouse Roaster's Espresso Blend manages flawless depth of character without a trace of bitterness."